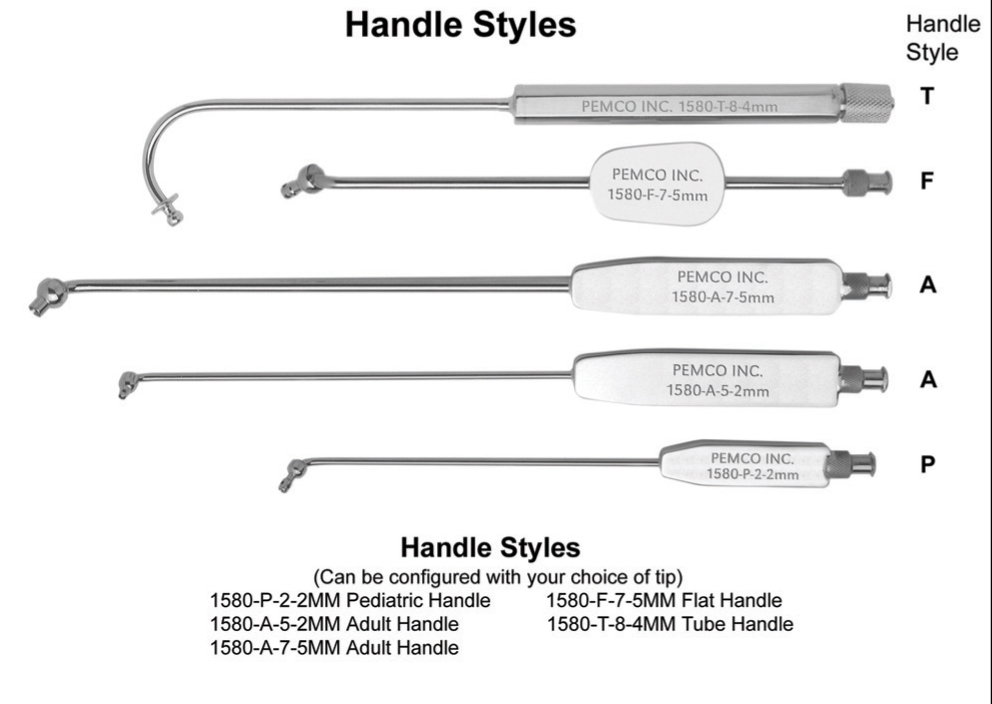 The Pemco Perfusion Cannula is a reusable hand held instrument. The unique ergonomic design of Pemco Perfusion cannulas provides for proper placement of tip. Pemco reusable cannulas are precision crafted from stainless steel and are available in Fixed or Leak Proof Swivel tip styles.
Perfusion Cannula are supplied with a male luer end. When ordering a barbed end may be substituted.
The tip is attached to the other end of the Perfusion Cannula and is not removable. The tip of the Perfusion Cannula is either attached in a fixed position on the stem or the swivel type to a ball. Tips are available in standard styles and sizes. The style and size required is determined by the user for the intended application. (see how supplied)
They are supplied non-sterile and must be cleaned and sterilized prior to initial use and all subsequent uses. Perfusion Cannulas have been sterilized, securely attach perfusion line by luer adaptor or tubing to barbed end of perfusion cannula handle.