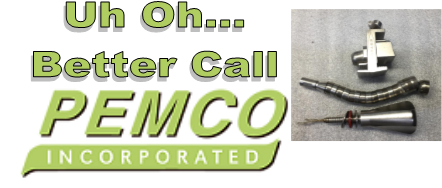 Regain the use of old or damaged Universal Stabilizer Arms through
Pemco's service program.
Complete inspection and refurbish with upgrades.
• Upgrade and install improved cable design.
• Upgrade to improved handle and clamping body.
• Upgrade cable, handle and body. Improvements allow for easier cleaning.
Our optional educational program results in prolonged equipment life. Learn to identify when repairs are needed!